At first, our mandate was to refine the brand image that had been created beforehand in order to make it more upscale. Quickly, Idylliq became responsible for everything related to the marketing of the project until it's final delivery. We took care of everything from website creation to advertising camping all over Quebec city.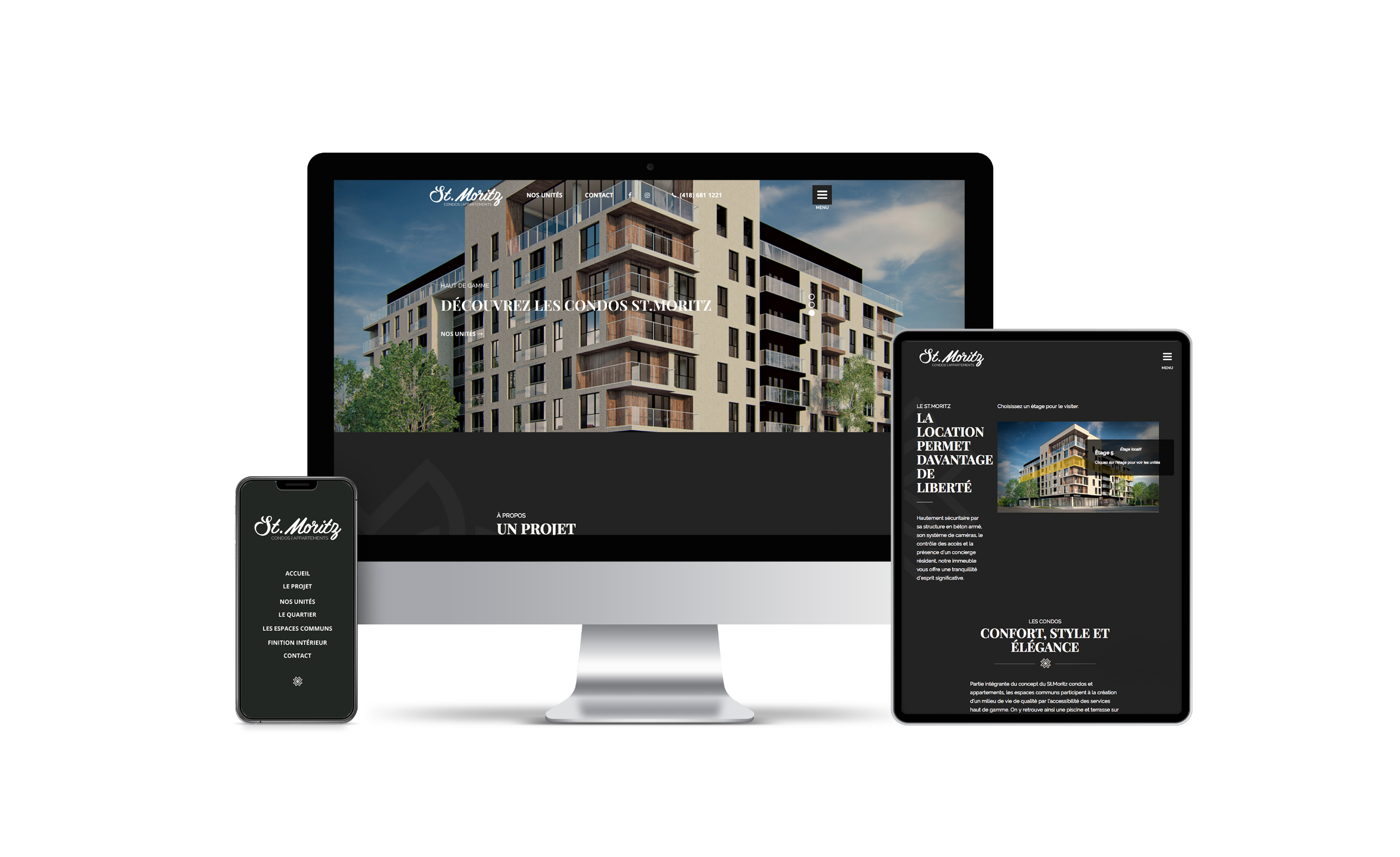 Website creation
Like any respectable real estate project, we have designed a website for St. Moritz with an interactive plan selector so that the future tenant can easily navigate through the building in search of his ideal condo.
Social media management
Our watchword for social networks was to highlight the quality of life offered by the real estate project, among other things because of its ideal location in Quebec city.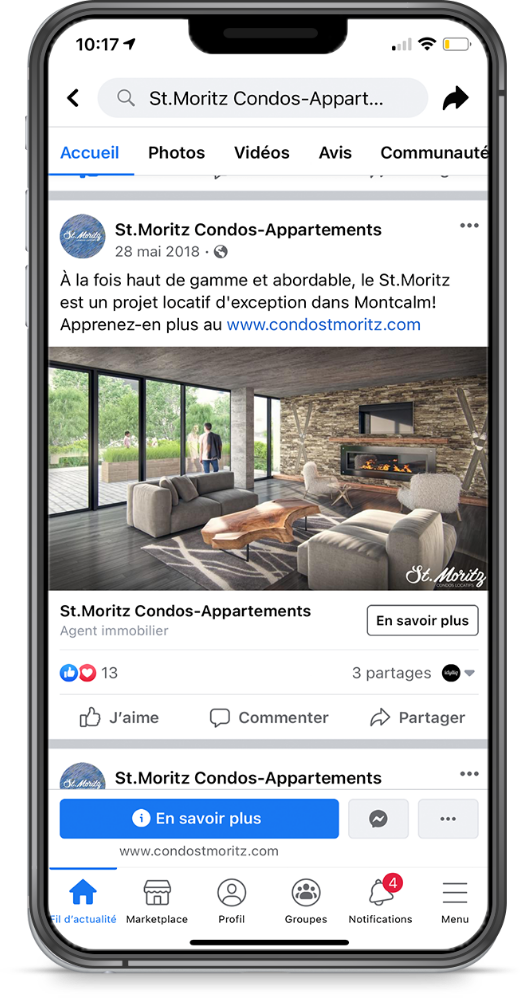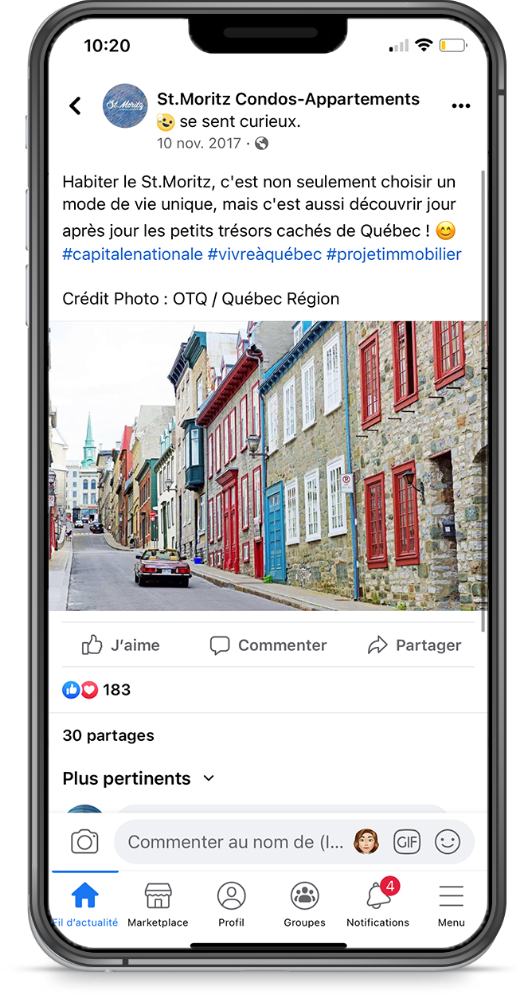 ABOUT CONDOS ST.MORITZ
The St. Moritz condos and apartments is a concept that has been carefully thought out and developed by a team specializing in real estate development. Perfectly located in Quebec City, in the Montcalm district, the promoters primary mission is to offer tenants a superior quality of life without all the hassle of purchasing. Such a project requires rigorous marketing planning.